The new products will be available for Q-club members to order on November 3rd and will be released to retail customers on November 10th. If you're not a Q-club member, now is a great time to join. You may also get these products by contacting me directly.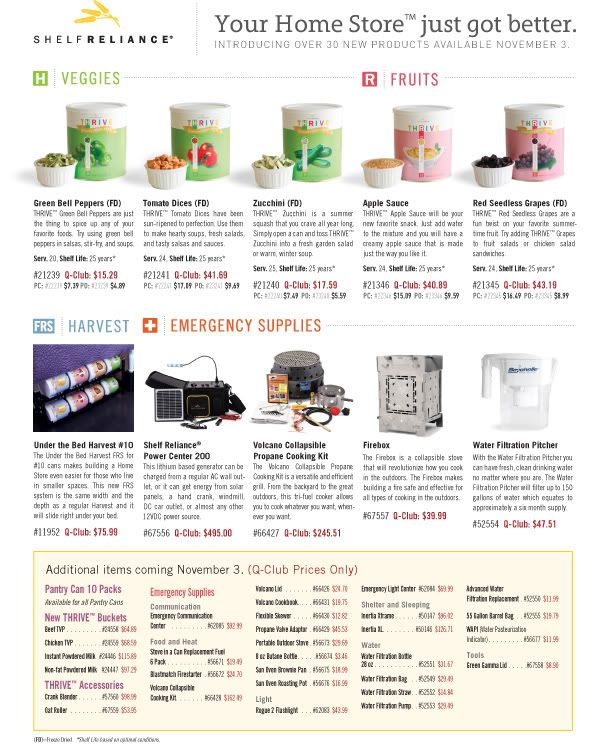 I am so excited to try these new products. Freeze-dried grapes, who knew?! Applesauce in a snap! And let me just say how happy I am to see freeze-dried diced tomatoes and zucchini! Pasta anyone?
As well, I'm anxious to add buckets of powdered and instant milk to my long-term storage, for an even greater savings!
Contact me November 3rd or log in to your Q customer account, to purchase these fantastic new products!