We're throwing one killer Black Friday sale November 25th-28th
This is the weekend to shop for all the friends and family on your Christmas list! This year skip the long lines and huge crowds, and shop from the comfort of your own home. There's two ways to shop: online through my Shelf Reliance Store or call me (435-723-0977).
Our Chocolate Drink Mix makes a fantastic neighbor gift. At

only $14.79

, give a gift that will warm their soul and last 2 years once it's opened!
If you've been considering joining my team, there's no better time than now-Consultant Starter Kits are

20% off

!

To become a consultant simply contact me (435-723-0977 or autumnchristiansen@gmail.com) or go here for details on how to sign up.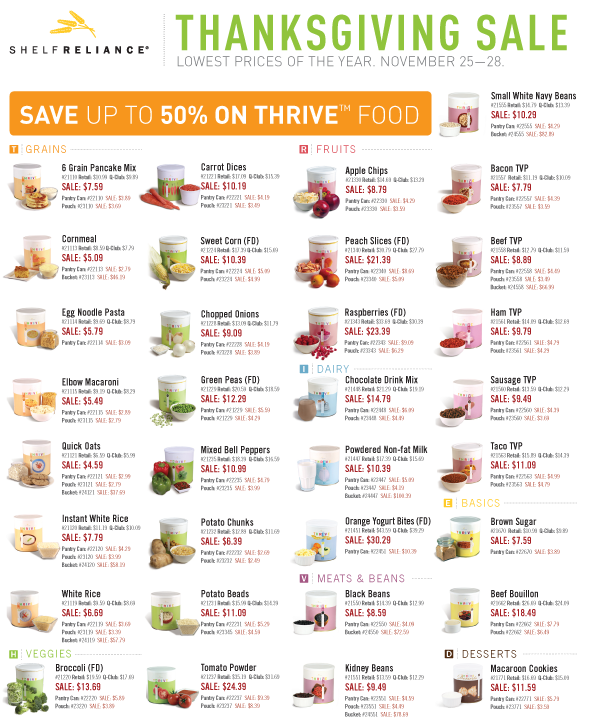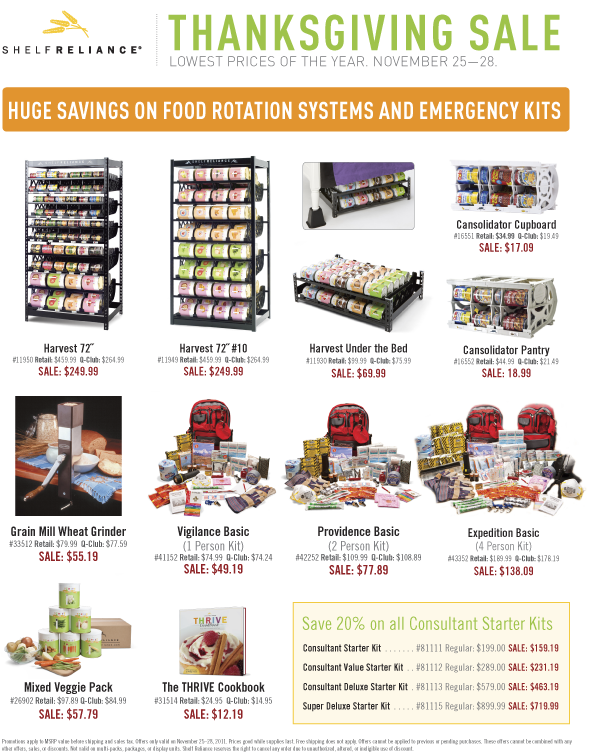 I'm also offering a very special "Screamin' Deal" on a "Baking Essentials Package"-

only $89.00

! (Retail Price $179.98-you save $90.89!)
This is the perfect package to get you prepped for all that holiday baking you'll be doing!
The Baking Essentials Package contains 6 #10 cans (gallon sized):
3 cans Instant Milk-Tastes just like skim milk.

1 can Butter Powder-Good for cooking with and baking.

1 can Whole Egg Powder-Need no refrigeration, and there's no worries when you find yourself eating the cookie dough straight from the bowl!
1 can Shortening Powder-Excellent for pies, frosting, or cookies.
Please contact me directly to purchase this package, it is NOT available online.
Autumn Christiansen
Independent Consultant-Shelf Reliance