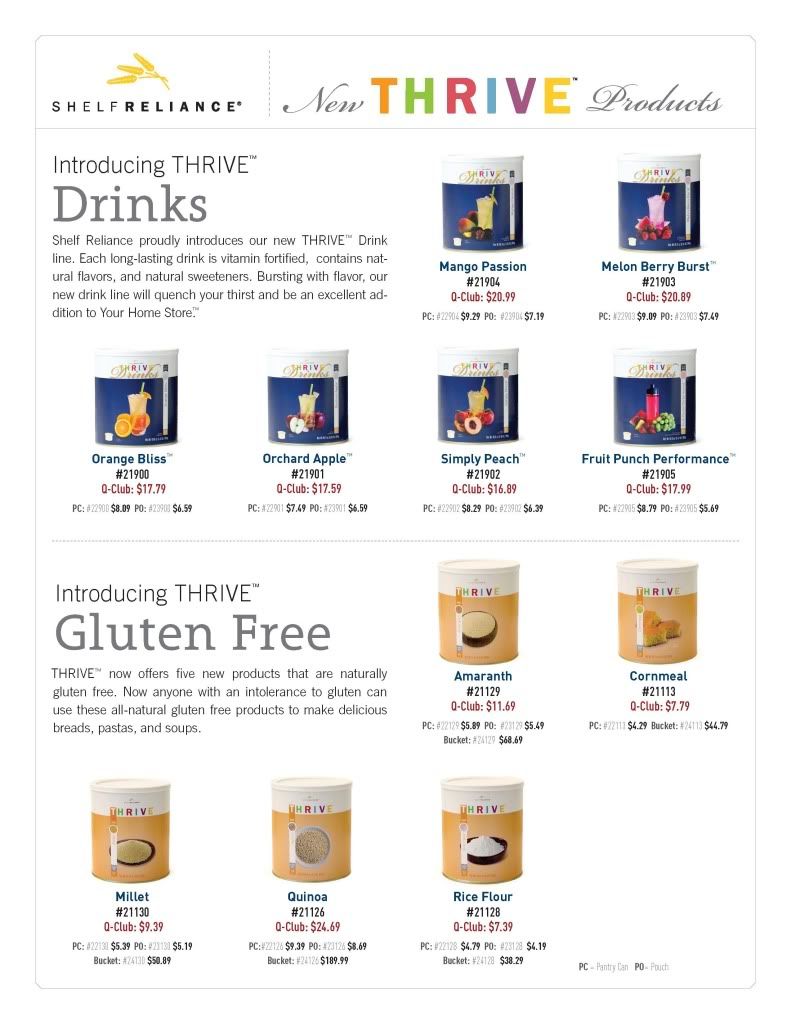 Our Grand Opening 5-Day Sale
Shelf Reliance has moved into their new American Fork location; and for the next 5 days we are offering an additional 5% off! Check out this price list.
If there are products from our "sale" price list, or any new products from the flier above that you are interested in purchasing, you may do so on
my Shelf Reliance website
. You are also welcome to contact me directly.